Home

Products

Services

Why Us?

Contact Us

WIN Systems

Display Phones

Non-Display Phones

Basic Phones

Attendant Console

Voice Mail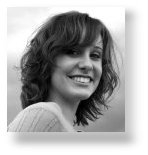 All WIN 440CT Series systems are designed to be versatile, reliable, scalable and economical. Each of the WIN systems are a member of a series. Features, telephones and common control/expansion hardware all migrate from the smallest system to the largest. With a WIN 440CT Series system, you can achieve today's advanced digital communications technology and enhance productivity and the flow of communication throughout your organization.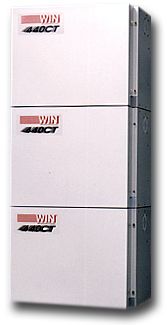 As the flagship of the WIN 440CT Series, the WIN 440CT is the basis for the WIN system design. The WIN 440CT is expandable to 448 total lines and stations including up to (8) T1 or ISDN-PRI circuits. Standard features include: Automatic Route Selection, Automatic Call Distribution, Advanced Networking Capability, 8-party Conferencing, On-line programming and much more. The WIN 440CT is one of the most reliable and cost competitive key/hybrid telephone systems available today.
For medium sized businesses, the WIN 128CT is the system of choice. It provides an ideal platform for up to 128 lines and stations all housed within a single service cabinet. The WIN 128CT boasts a long list of standard features including: Support of up to (3) T1 or ISDN-PRI circuits, (4) Music On Hold ports, up to (32) ACD (Automatic Call Distribution) groups, remote programming capability and advanced networking ability just to name a few. This system is ideal for a business that is looking for a cost effective, feature rich solution that can take them into the next generation of communication.
Building upon the same platform as the 48CT, the WIN 96CT offers more flexibility and a larger capacity for businesses that require expansion of up to 96 total lines and stations. The WIN 96CT system provides the same great features as the 48CT with the added cost effective approach to T1 digital circuit integration. Now any business can take full advantage of T1 capability without having to purchase a system that is too large and costly for their current needs.
Now more than ever small businesses require the same sophisticated telephone system features that large businesses require. Being a member of the WIN 440CT Series Digital Telephone Systems, the WIN 48CT delivers the advanced features normally found on larger systems in a small package. Scalable up to 48 total lines and stations, the WIN 48CT is an all-digital, full-featured telephone system flexible to meet the needs of any small business. Standard available features include: a Music On Hold Interface, 8-party conferencing, ACD (Automatic Call Distribution), backup of vital system data using Smart Media technology, a Paging Interface Port and much more.